In yet another wave of political censorship, Gavin McInnes and his organisation Proud Boys have been permanently banned from Twitter. The accounts were shut down for violating the company's policies prohibiting violent extremist groups, a Twitter spokesperson told Buzzfeed.
According to Breitbart, "the left-leaning magazine Variety drew a link between the bans and the upcoming Unite The Right 2 rally in Washington D.C., organized by alt-right activists. Yet both McInnes and the Proud Boys have disavowed the alt-right."
OAN correspondent Jack Posobiec shared a screenshot of a Tweet McInnes sent just prior to his deletion. "It goes without saying," McInnes said. "Proud Boys have NOTHING to do with [Unite the Rights 2] and won't go near it. We are a multi-racial group that eschews the Alt-Right and despise DNC operatives such as Occupy Wall Street's Jason Kessler."
Gavin was suspended after tweeting this pic.twitter.com/go3Ri7pYp6

— Jack Posobiec ?? (@JackPosobiec) August 11, 2018
Alex Jones from InfoWars weighed in saying, "They're demonizing me as the precedent to demonize everybody else and shut them down. They're using my banning as the distraction when they ban everybody else."
Gavin McInnes banned from Twitter Crackdown/purge of all conservatives confirmed! Emergency alert ? ????? https://t.co/TMUUgy8N9W

— Alex Jones (@RealAlexJones) August 11, 2018
Twitter reacts:
UNACCEPTABLE

Gavin is controversial, but one of the most brilliant social commentators and satirists in media today. @Twitter @jack this is beyond wrong. pic.twitter.com/tXZKZ2E5ID

— John Cardillo (@johncardillo) August 11, 2018
It's amazing how people like David Duke aren't banned from Twitter. It's almost like Twitter lets people like him stay so he can tweet things that the media can use to smear Republicans, which Twitter already has a documented bias against. https://t.co/WpPAE14Op7

— Ryan Saavedra ?? (@RealSaavedra) August 11, 2018
Is this happening for anyone else? pic.twitter.com/nXRD53WBwv

— Jack Posobiec ?? (@JackPosobiec) August 11, 2018
Twitter just banned Gavin McInnes. Censorship is going super nova on social media this week. #FreeGavin

— Mark Dice (@MarkDice) August 10, 2018
The PURGE continues.

Gavin McInnes now has been BANNED by Twitter.

This censorship of Conservatives is now getting blatant.

This is unacceptable, right-wingers are being removed one by one from the internet.@realDonaldTrump @parscale

— PeterSweden (@PeterSweden7) August 11, 2018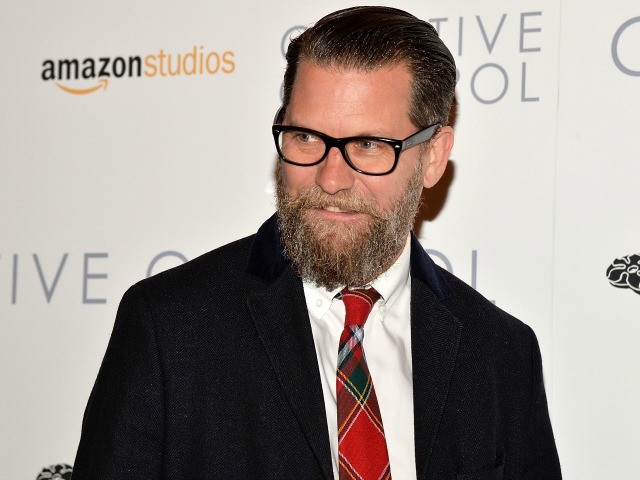 Twitter banned the account of conservative commentator and CRTV host Gavin McInnes without warning earlier today.